Hadopi Plans Large File-Sharing Warning Increase For 2013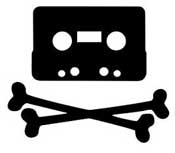 In 2010 France became one of the first countries to initiate a controversial "3 strikes" mechanism to deal with the issue of online media piracy.
The system sees rightsholder companies monitoring file-sharing networks for copyright infringements and alleged infringers' ISPs pass on warnings. The system, administered by the Hadopi agency, has a stated aim of persuading citizens to buy content from official outlets in advance of them receiving a "third strike" and potential punishments.
Figures just published by Hadopi for 2012 are 613,271 e-mail warnings sent, 54,712 registered mail warnings delivered, and 305 cases sent for further action. But despite the high
Source: Torrentfreak Anti-piracy Gangs RSS Feed